THE HISTORY OF LA VENDÉMIAIRE
Nested in the heart of the La Clape mountain region, in the Department of Aude, close to the Oeil Doux chasm and the beaches of Saint Pierre la Mer and Cabanes de Fleury, La Vendémiaire is the Cooperative Cellar of the villages of Fleury d'Aude and Salles d'Aude.
It was at the start of the 1900s that the small producers of the region allied together to develop a strength and social cohesion in order to compete with the large domains. Their desire to collaborate together rapidly led to the creation of the first wine producing cooperatives around 1913. The cooperative cellars today represent a major social advance as well enormous economic, technological and human progress.
BIRTH OF
LA VENDÉMIAIRE
The cooperative cellar saw the light of day in 1936/1937 at the initiative of the wine-growers of Fleury d'Aude and Salles d'Aude, grouped around the Chairman, Léopold Canal, who wished to unite the local winegrowers to best promote their harvests by equipping themselves with efficient tools and qualified people.
It was developed in the township of Fleury and baptised LA VENDEMIAIRE, reference being made to the first month of the Republican calendar which corresponds to the harvest season and the Occitan term "Vendemiaira" which means "harvester".
This exceptional alliance contributes to the richness and diversity of the grapes coming from passionate winegrowers.
The cellar has stayed independent ever since its creation. The production of the wines is accompanied by constant quality control so as to select only the best grapes and thus express all the typicality and authenticity of its terroirs.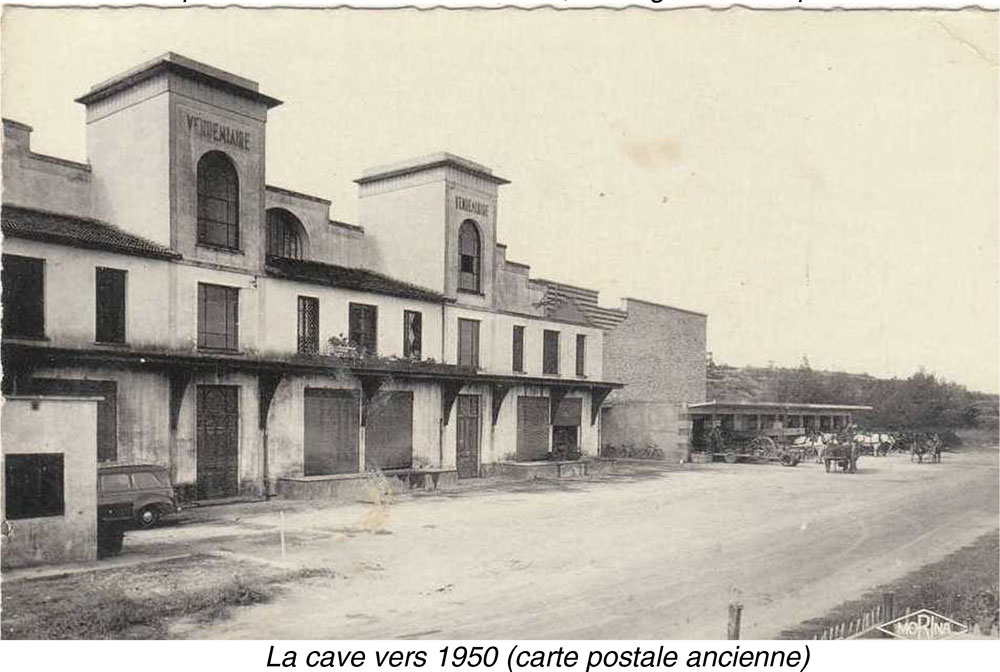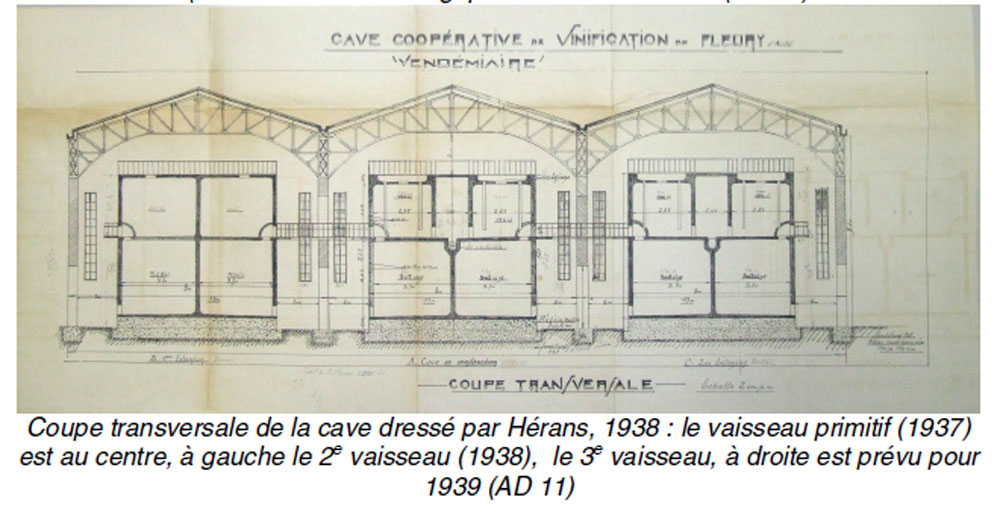 A QUALITATIVE EVOLUTION
OF THE WINES
The Fleury-Salles cooperative cellar has undergone considerable development. The replacement of old high-volume grape varieties by new more restrictive, but much more aromatic varieties, has resulted in changes of the production focussing more on the quality of the wines of La Clape and Coteaux de Narbonne appellations and Pay d'Oc grape variety wines.
La Vendémiaire today looks to the future with serenity and bases its development in a dedicated quality based approach: quality of the wines; quality of customer service, quality of the relationships between employees and producers.
The Cellar in figures
Creation of the cellar in 1936/1937
185 winegrower members
Average production of 70,000 hectolitres per year
1000 hectares of vines cultivated with different grape varieties
With its rich and varied range, very widely appreciated by wine-lovers, La Vendémiaire can claim to be a key reference for quality and savoir-faire for the great wines from the South of France.
FLEURY D'AUDE – CONSTRUCTION 1937
It carries the label "XXth Century Heritage"
Produced by:
HÉRANS Marcel (Architecte)
GIBERT Henri (Architecte)
REVERDY Pierre (Architecte)
Cave Coopérative la Vendémiaire
It carries the label "XXth Century Heritage"
14 February 2013