The PHILOSOPHY of the Vendémiaire winegrowers.
"A WAY OF LIFE TO SHARE"
The La Vendémiaire cooperative cellar has stayed faithful to the founders' spirit: Cooperative spirit, a mutually supporting, passionate commitment.
A WAY OF
LIFE TO SHARE
The fundamental idea behind this cooperative has always been to pool the energy and potential of each individual so as to produce an optimum production system.
Passion, mutual support, human commitment, enthusiasm and innovation are the pillars of this collective success.
Committed men and women. All our winegrowers are cooperative members, a real sense of cohesion is felt and maintained by the Chairman Manu Martinez, assisted by the Managing Director of the Cellar, Hugues Banon. Both wish to instil an economic, social and environmental model, above all, based on a spirit of mutual support, innovation and quality.
All La Vendémiaire's employees  are fully involved in the pursuit of excellence and support this spirit which can be found in the products offered and expressed through their simple, universal values which are sharing, conviviality and simplicity.
Faithful to a wine growing tradition dating back more than 2000 years but whose roots are oriented towards the future, conscious of the heritage vested by their ancestors, the La Vendémiaire cooperative winegrowers continue to write their history by inventing the cooperative model of tomorrow.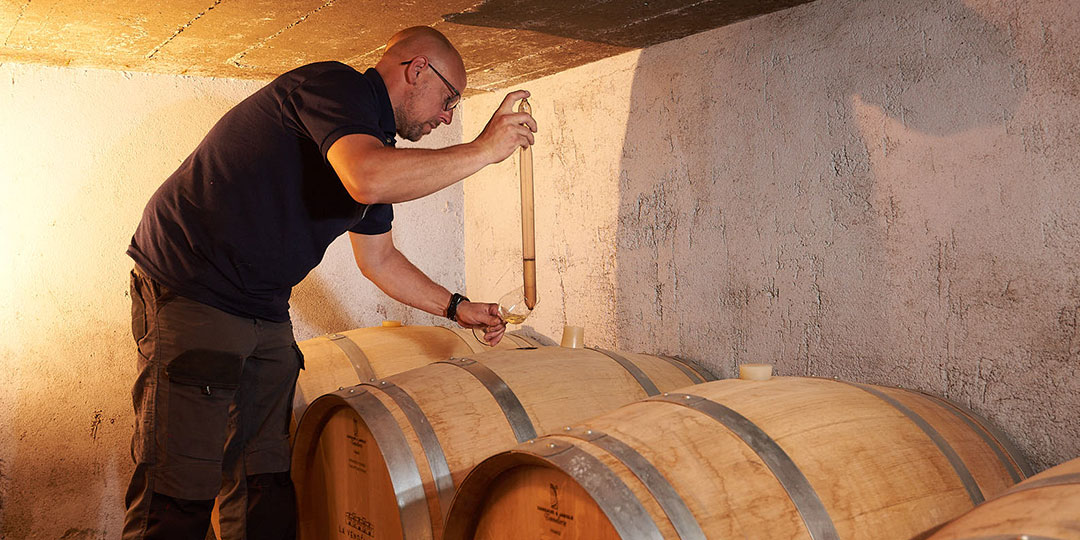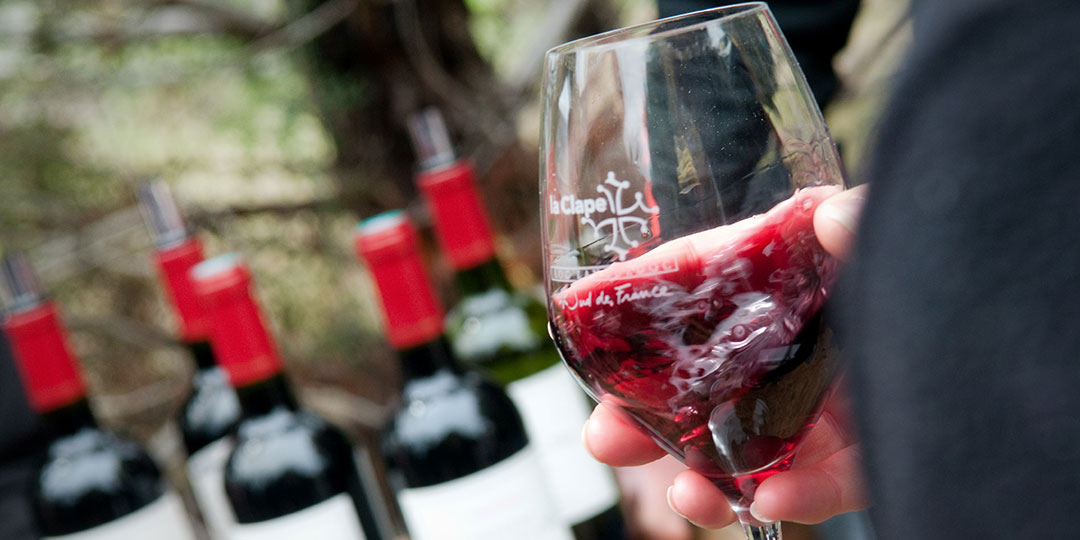 THE UNIQUE WINES OF
LA VENDEMIAIRE
This cooperative spirit allows us to develop wines of quality coming from work upstream in the vines then in the cellar during the vinification and ageing of the wines and finally bottling and sales with care and respect for the customers.
Grown in limestone soils, harvested by expert hands and aged using strict rules of production, the La Vendémiaire cooperative wines capture the fragrance of the Mediterranean garrigues. The core of La Vendémiaire cooperative cellar is to offer a selection of unique wines, created from the desire of the winegrowers of Fleury d'Aude and Salles d'Aude.
From the IGP d'OC wines to the AOP Coteaux du Languedoc family, La Vendémiaire offers nectars coming from the best parcels of the La Clape Mountain, a classified, conservation site which majestically dominates the Mediterranean Sea.
The winegrowers of La Vendémiaire develop wines to drink for the pleasure of being together and through which you can find this spirit of cohesion and sharing which so well characterises the cellar. They understood, that by joining together around a project, they can do beautiful things and the enthusiasm of the players, employees and wine-growers can delight the customers.